Begginers Guide to Kilimanjaro Trek
Begginers Guide to Kilimanjaro Trek
Over 30,000 people climb Kilimanjaro each year and for many it's an adventure of a lifetime. So, if you're up for the challenge of climbing the world's tallest freestanding mountain, we've compiled everything you need to know in this beginner's guide to Kilimanjaro trekking.
Kilimanjaro is undoubtedly a challenge, so it's essential that you are fully prepared for your mountain climb: which route is best to you, the best time to climb, fitness training, how to acclimatise to high altitude and prevent altitude sickness, gear required, plus the logistics.
Here is what you need to know before trekking Kilimanjaro:
Kilimanjaro facts
Choosing a Kilimanjaro trekking route
When to climb Kilimanjaro
Fitness & training for a Kilimanjaro climb
Acclimatising to Kilimanjaro's high altitude
Luggage & camping equipment
Personal trekking gear
Planning, logistics & other information
Kilimanjaro facts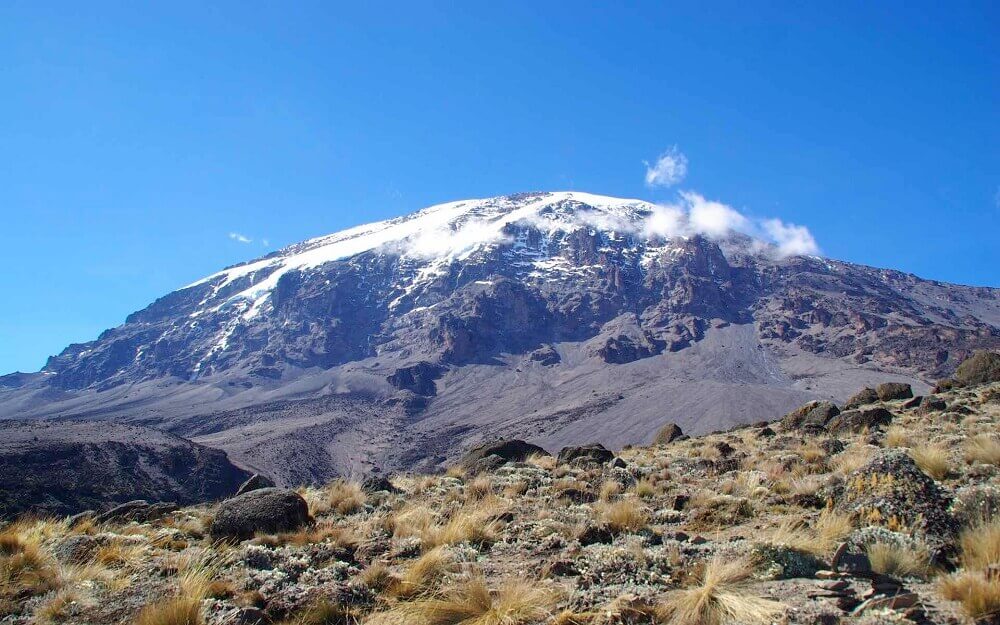 A brief overview of the iconic snow-capped peak of Mount Kilimanjaro.
Where is Mount Kilimanjaro?
Kilimanjaro is a dormant volcano located in Tanzania, formed by three volcanic cones: Kibo, Mawenzi and Shira.
Located in the north-eastern part of the country, close to the Kenya-Tanzania border, the nearest city to the mountain is Arusha and the nearest airport is Kilimanjaro International Airport (airport code JRO).
How high is Kilimanjaro?
Mount Kilimanjaro is 5,895 metres (19,340 feet) above sea level. Kilimanjaro is the tallest freestanding mountain in the world (not part of a mountain range), Africa's highest peak and one of the seven summits (the highest mountains on each continent).
How much does a Kilimanjaro climb cost?
Our tailor-made Kilimanjaro trekking holidays start from £2,950 per person (Machame route, seven nights), including all camping, trekking, porter service, plus accommodation and transfers either side of your mountain climb.
However, the price of your Kilimanjaro trekking adventure depends on a lot of different variables, including which route you choose to take, the time of year you climb, the level of professional service and other similar factors.
Choosing a Kilimanjaro trekking route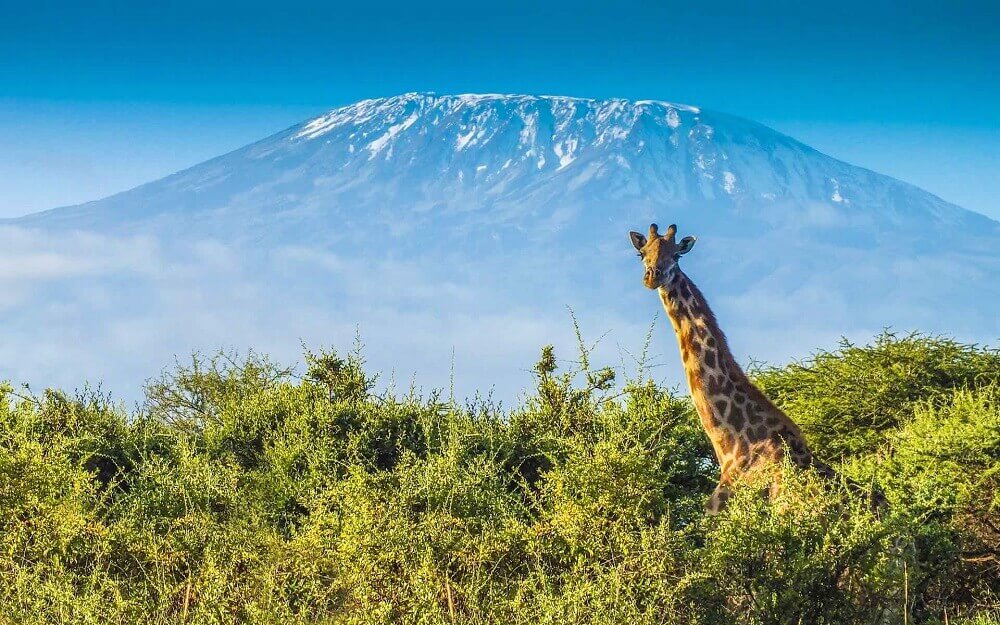 If you're seriously thinking about climbing Africa's highest peak, it is important to understand which routes offer the highest summit success rates and weigh up the pros and cons of each route.
There are eight established Kilimanjaro routes: Marangu, Machame, Lemosho, Shira, Rongai, Northern Circuit, Umbwe and The Western Breach. For a breakdown of each, read our full blog on how to choose the best Kilimanjaro route for your trek.
We recommend the Machame and Lemosho routes, and our preference is the Lemosho, which is a beautiful and remote trek that approaches the mountain from the southwest and joins the busier Machame route on day four.
The Lemosho is our preferred route because it offers a balance of low traffic, spectacular views and high summit success rate.
It's possible to trek the Lemosho route in six days, however we recommend a longer itinerary of eight days in total, including the summit day and descent. The longer ascent allows additional time to get accustomed to high altitudes, increasing your chance of reaching the summit.
Read our full Mount Kilimanjaro Lemosho Trek for itinerary details and our full Mount Kilimanjaro Machame Trek for a slightly shorter alternative.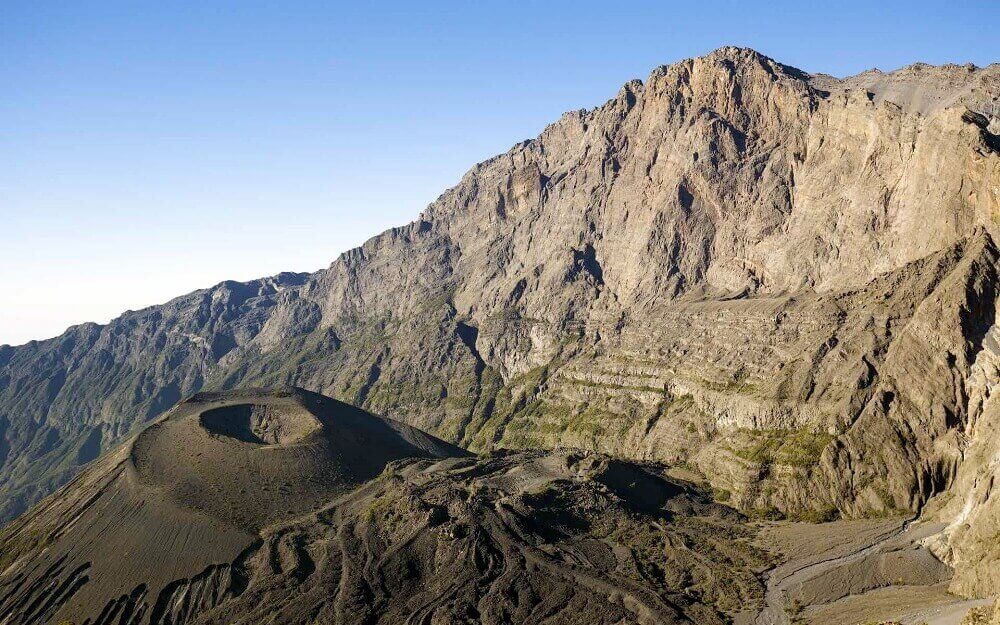 When to climb Kilimanjaro
Whilst it is possible to climb Mount Kilimanjaro year round, there are certain months which are characterised by colder weather, more rain and potentially lots of snow on the summit.
The best times to climb Kilimanjaro are considered to be during the warmest and driest times of year, from December to mid-March and mid-June to the end of October. Read our month-by-month guide to the best time to climb Kilimanjaro to help you decide when to plan your trek.
Fitness & training for a Kilimanjaro climb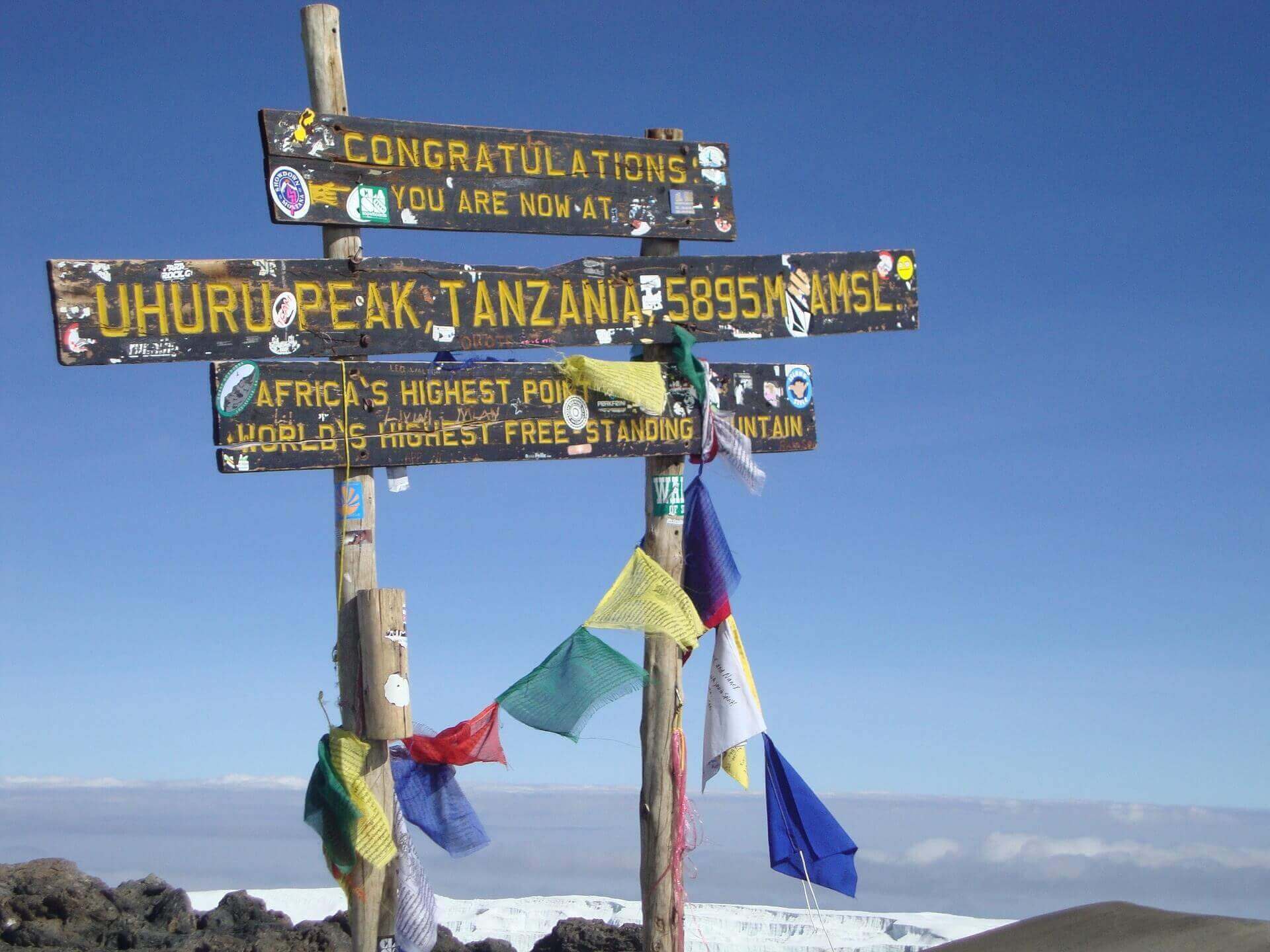 Without doubt, climbing Kilimanjaro is a huge challenge that requires strength, stamina, serious determination and a very good level of fitness. You'll have long days trekking at high altitude and a great deal of physical effort is required.
It is essential that you prepare your cardiovascular system, muscles and joints for your Kilimanjaro trekking adventure.
Kilimanjaro training recommendations
We suggest that you embark on a training programme at least two months before your trek start date. Strong, conditioned legs will make it easier to walk uphill and downhill for sustained periods of time and general cardio fitness will help your body function efficiently with less oxygen.
Running, swimming and cardio workouts will certainly help your fitness levels, however the best exercise that you can do to prepare for your trek is regular hiking.
Recommended hiking schedule
Hike as much as possible on walking trails on hills or mountains close to where you live, as this will help you to prepare for your ascent of Mount Kilimanjaro. Start with short hikes at a slow and steady pace, then gradually increase the duration and pace of your hikes to improve fitness.
At the start of your training, you should carry an empty day pack on your hikes and then gradually add weight to it as you progress (whilst climbing Kilimanjaro, you'll most likely carry between six to eight kilograms in your day pack, including water, snacks, camera, extra layers of clothing, lip balm, sunscreen, hand gel, sunglasses, personal first aid kit, wet wipes etc.).
As your training progresses, you should increase your training to three hikes per week and each hike should be between four to six hours with moderate elevation changes, whilst carrying an eight-kilogram day pack.
You should complete your longest hikes two to four weeks before your departure and during the final two weeks prior to your Kilimanjaro trek, you should gradually stop your training so that your body has time to recover.
It is important that during your Kilimanjaro training you wear the boots that you intend to climb with, as this will help to prevent blisters during your trek.
In addition to hiking, you can supplement your training with exercises such as running or cycling, which will help to increase your aerobic capacity. Lunges are also a great way to strengthen your glutes, quads, hamstrings and calves, and you'll feel the benefit whilst on your trek.
Recommended gym schedule
If you do not have access to hiking trails, we recommend that you train at your local gym and use a step machine, which simulates the effects of climbing an endless staircase and is a great way to improve your fitness, strength and endurance.
As with hiking training, we recommend that you start with short sessions on the step machine and gradually build up your time, until you're able to do one to two hours whilst carrying an eight-kilogram day pack.
Just remember that if you're training on machines at the gym you'll be wearing trainers, so it is important that you also go for long walks in your hiking boots to ensure that you break them in.
It is imperative that you have complete confidence in your physical ability to attempt a Mount Kilimanjaro trek, and even if you have an excellent level of fitness, you might still find it tough, depending on how well you acclimatise to the high altitudes.
Acclimatising to Kilimanjaro's high altitude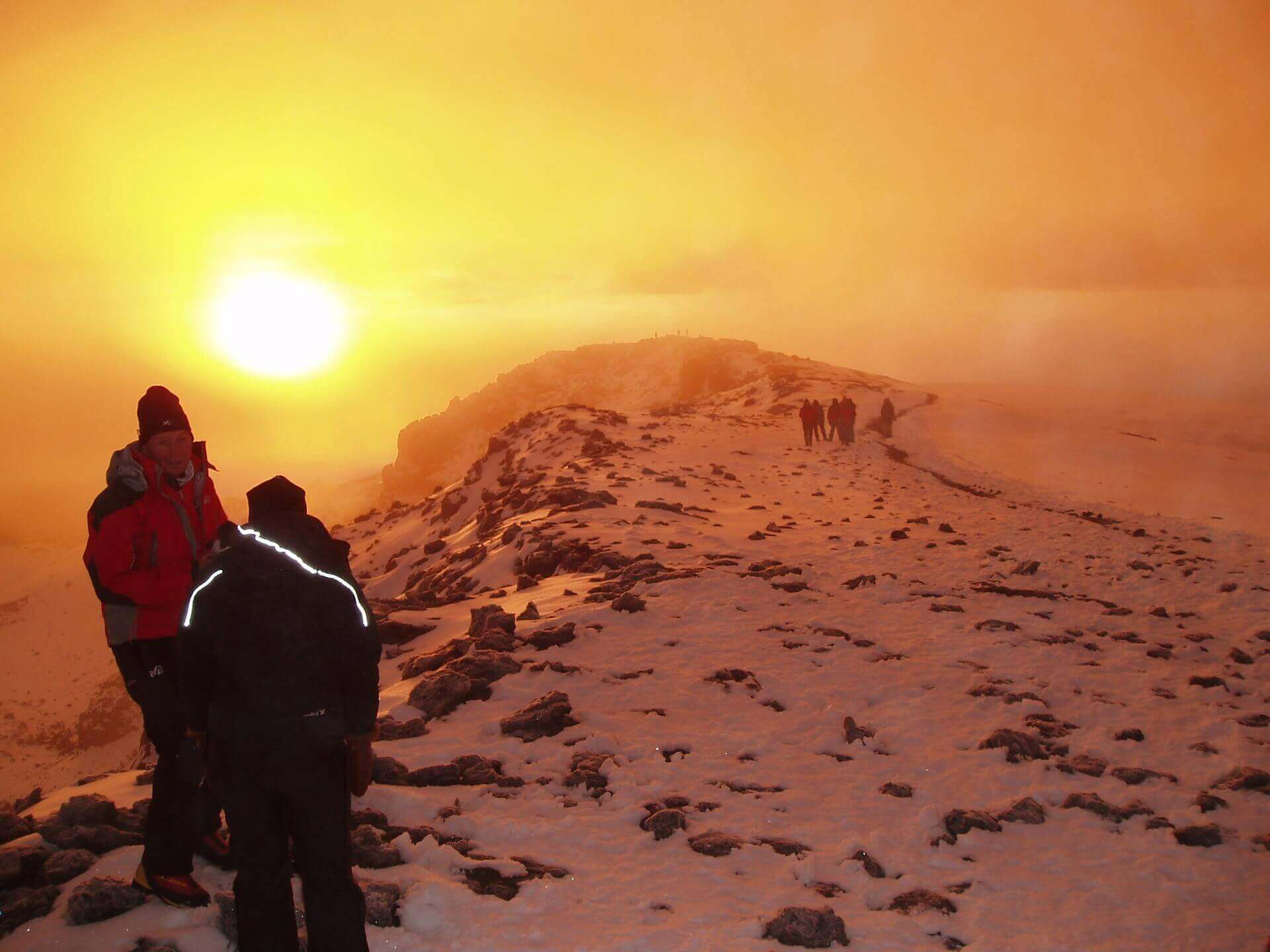 The most common factor that prevents many climbers from reaching the summit at Uhuru Peak is not the trekking, but altitude sickness (the inability to acclimatise to the high altitude).
Altitude sickness is caused by reduced air pressure and lower oxygen levels at high altitudes. The faster you climb, the more likely you will get acute mountain sickness (AMS).
It is not only the height that causes AMS, it is also the rate of ascent. Therefore, the best safety precaution you can take for your Kilimanjaro climb is to allow plenty of time to become properly acclimatised to high altitude.
One of the reasons why we prefer the eight-day trek via the Lemosho route is that it includes strategic acclimatisation days, which will help your body to acclimatise to the high altitude.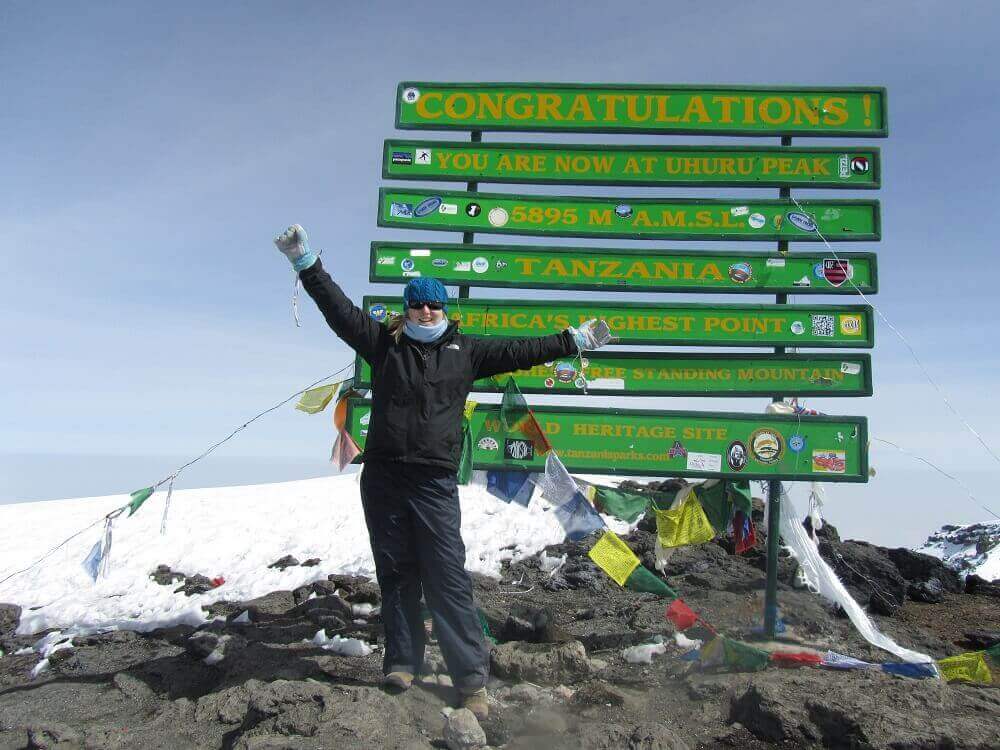 Pole-Pole
"Pole-pole" is the motto on Kilimanjaro – it means "slowly, slowly" in Kiswahili – and throughout the trek, your guides will keep saying "pole-pole" to you. They will ensure that you walk at a slow and steady pace, and constantly remind you of the importance of adequate hydration.
Regardless of your fitness levels and how slowly you ascend, it is likely that you will still feel some of the effects of altitude.
Most people experience mild altitude sickness and recover quickly. However, if you're affected by a serious altitude problem, you will need to descend to a lower altitude with a member of our local team and it may be necessary to abandon the trek in the interest of your safety.
Symptoms of altitude sickness
The symptoms of altitude illness are similar to those of a hangover. Initially, it starts with a headache, lack of appetite, tiredness and feeling off balance.
More severe acute mountain sickness includes blue skin and lips (cyanosis), grey or pale complexion, tight chest, cough and coughing up blood, confusion, decreased consciousness or withdrawal from social interaction and not being able to walk well.
If you're feeling any symptoms of altitude sickness, please tell your guide immediately and follow their advice. It is irresponsible to continue if you're suffering from any symptoms which need expert assessment.
Please note that the risk of altitude sickness will be increased if you're already suffering from a respiratory tract infection, such as a cold. If you have a cold or the flu, do not attempt to climb Kilimanjaro until you are fully recovered.
Luggage and camping equipment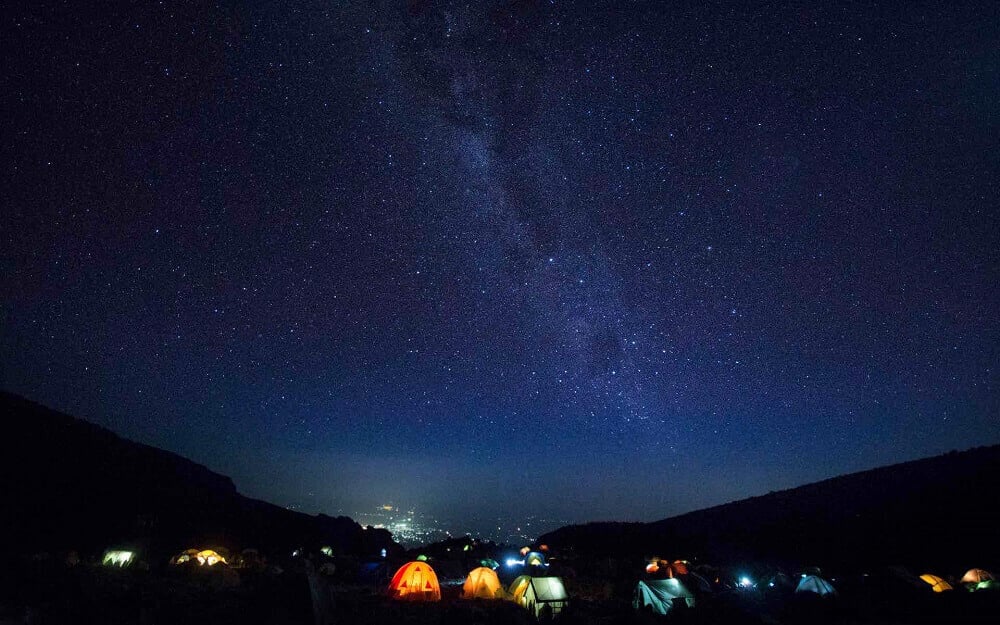 All communal equipment (tents, food, cooking items, etc.) is provided. Porters carry all the communal equipment between campsites, plus they will carry your duffel bag or a large backpack with your personal belongings (including your sleeping bag) up to a maximum of 15 kilograms.
Any additional luggage that you may require after your trek can be safely stored at our office in Arusha. You will climb with a small backpack for your water, clothing layers, snacks, camera etc.
Personal trekking gear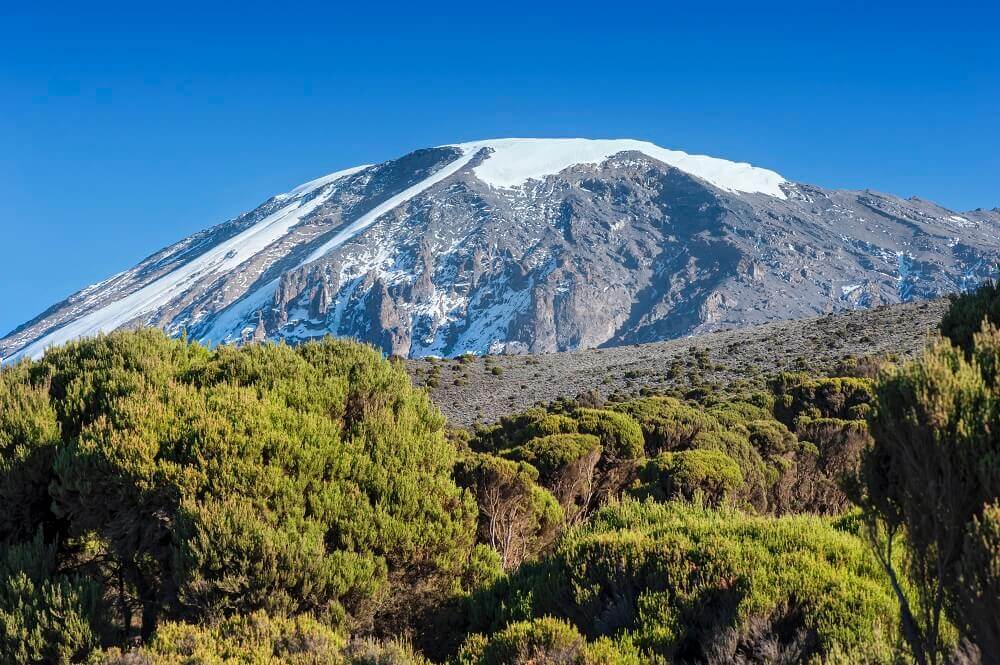 We can send you a comprehensive list with details of all the personal gear (clothing, footwear and other items) that you'll need for the trek and we'll let you know what items are available to rent locally, including the prices.
Unfortunately, from time to time checked-in luggage gets lost or delayed on the way to Tanzania, therefore we recommend that you wear a hiking outfit on the plane (including a long sleeve shirt, hiking trousers, socks, sock liners and hiking boots).
In your hand luggage, you should bring your waterproof jacket and trousers, insulated jacket, toiletries, medications, camera and all paperwork.
It is important that you wear your hiking boots on the flight, as if these are delayed or lost in your luggage, you will need to buy a new pair and wearing a different pair of boots on your climb will be uncomfortable and may cause blistering.
Planning, logistics & other information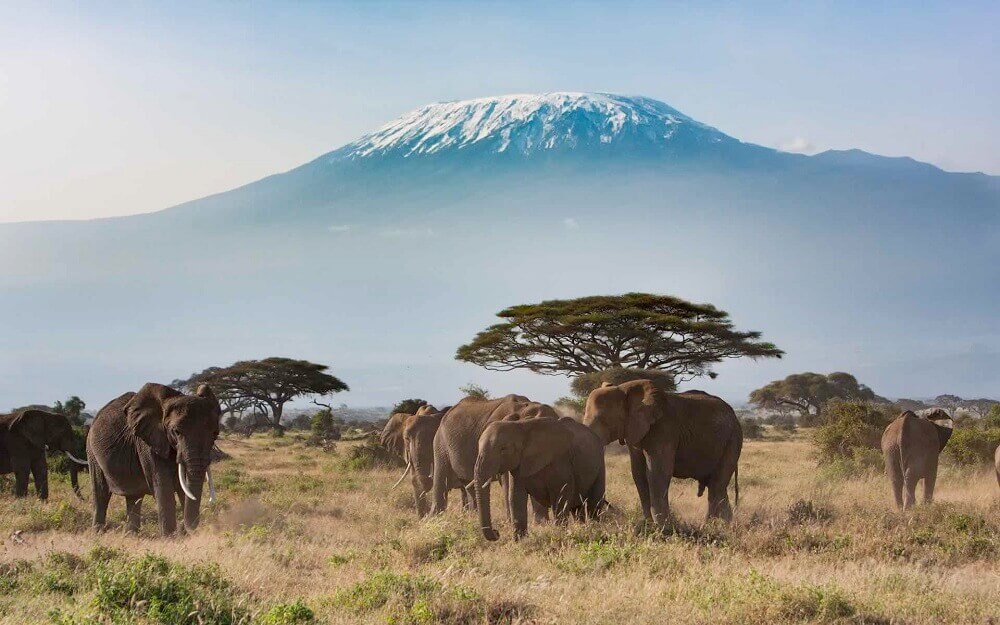 In addition to your Kilimanjaro trek planning, there are other things to consider on the ground in Tanzania. For more information, read our Wayfairer Travel Guide to Tanzania.
Visa requirements
British nationals require a passport with at least one blank page and six months' validity, plus a visa to enter Tanzania. Single entry visas are available upon arrival at Tanzanian airports (around US$50) or you can obtain one in advance.
For other nationalities and up-to-date visa requirements, check World Travel Guide.
Arriving into Tanzania
We recommend that you fly into Kilimanjaro International Airport (airport code JRO). A Wayfairer representative will meet you at Kilimanjaro Airport and transfer you to your accommodation in Arusha.
The following morning, your local guide will meet you at your accommodation and then you'll have a scenic drive to Londorrosi Gate (starting point for the Lemosho Route), located in the western base of Kilimanjaro.
On the way, you may stop at local shops to pick up perishable items for your trek, energy bars and any other light snacks you might like to take in your day pack. If you are renting equipment, such as sleeping bags and hiking poles, then we will also take you to the rental shop to pick up these items.
After your team has completed all the registration formalities with the park authorities, your Lemosho trek begins on the lower slopes of the mountain.
Vaccinations
Visitors to Tanzania should ensure that they have Hepatitis A, Typhoid and Tetanus vaccinations. There is a high risk of malaria in most areas of Tanzania, therefore anti-malaria medication is recommended and you should take precautions to avoid mosquito bites.
Avoid mosquito bites by wearing long sleeves and long trousers, especially after sunset, using insect repellents on exposed skin and sleeping under a mosquito net.
With the exception of the rainforest section, there are almost no mosquitoes on Kilimanjaro, due to the height above sea level. However, you might want to consider taking anti-malaria medication, especially if you're going on a safari in Tanzania either before or after your climb.
Please be aware that some anti-malarial medicine may have side effects. We recommend that you consult your doctor for advice on whether or not to take malaria prophylaxis and about the effect of altitude on the effects of your malarial medicine.
Travel insurance
It is essential that you obtain travel insurance that covers you for trekking at altitude (up to 6,000 metres). If you're unsure, please ask us for a quote.
If you're considering climbing Kilimanjaro, we'd love to help you with your plans. As well as the trek itself, we can take care of all your Tanzania arrangements including international flights, transfers, and pre- and post-trek accommodation.
If you'd like to experience a safari before your trek or enjoy a well-deserved break on the paradise island of Zanzibar afterwards, we can help with that too. Please call our Luxury Travel Specialists or send an online enquiry to start planning your Kilimanjaro trekking adventure.